Our Doctors
Millie Fell, MD FACS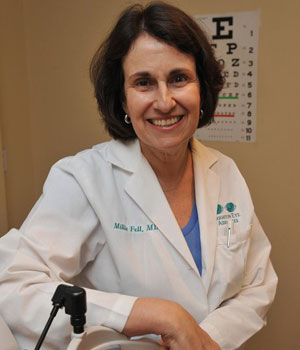 Click Here to Read Biography
Yelena Babayeva, OD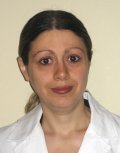 Click Here to Read Biography
Daniel Polla, MD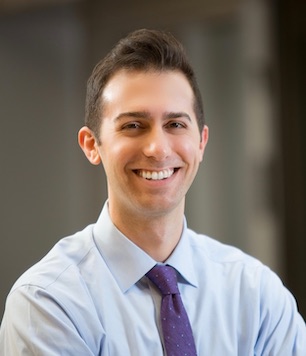 Click Here to Read Biography
Dr. Millie Fell
Dr. Millie Fell is a board-certified Brooklyn ophthalmologist and the founding physician of Brighton Eye. She is an expert in cataract surgery and has performed thousands of routine and complicated cataract surgeries for over thirty years. Recently, Dr. Fell has also used femtolaser-assisted cataract surgery and has implanted hundreds of specialty multifocal and toric implants in qualified patients to correct astigmatism and eliminate the need for glasses after cataract surgery.
Dr. Fell completed her medical and surgical residency at New York's prestigious New York University Medical Center. She also completed a fellowship at the same institution in Medical Retina, treating diseases such as Diabetes and Macular Degeneration. Her office is equipped with the latest diagnostic and therapeutic tools to detect and treat these conditions. She has been performing intravitreal injections for diabetic macular edema and for wet macular degeneration using medicines such as Eylea, Lucentis and Avastin.
Dr. Fell is a Fellow of the American Academy of Ophthalmology, the American Society of Cataract and Refractive Surgery, the American Society of Retinal Specialists as well as the New York and Brooklyn Ophthalmologic Associations. She also earned entry as a Fellow in the American College of Surgeons (FACS) having performed thousands of successful eye surgeries and laser treatments.
In the last eight years, Dr. Fell became passionately involved in mission work, traveling to the Dominican Republic to examine and treat local inhabitants who otherwise did not have any other access to eye care. 2017 will mark her eight mission to Dominican Republic. She also plans to participate in an eye mission to Peru later in 2017.
Dr. Fell was born in Israel and moved to New York City as a child. She lives in Manhattan with her husband of 41 years, Alan, who is a practicing attorney. She has three adult children, all of whom she is very proud of.
Dr. Andrew Brookner
Andrew Brookner, MD joined Brighton Eye in February 2012 and is a long-time colleague of Dr. Fell. Dr. Brookner is board certified and has been treating patients in Brooklyn for over thirty years. He did his ophthalmology training and achieved his medical retina fellowship at New York University Medical Center in Manhattan.
Dr. Brookner is an expert in cataract surgery, having performed many routine and complicated surgeries. He specializes in diagnosing and treating medical diseases of the retina such as one sees in patients with Diabetes and Macular Degeneration. In the office he performs laser treatment for glaucoma and retinal conditions and is proficient in administering intravitreal injections for wet macular degeneration and other retinal conditions.
Dr. Brookner is a Fellow of the American Academy of Ophthalmology, is on staff at NYU Medical Center in Manhattan and the Sheapshead Bay Ambulatory Center in Brooklyn. He has been published numerous times.
Dr. Brookner lives in Manhattan with his wife and has two adult sons and a five year old grandson. He enjoys staying in shape by competing in triathlons and has earned a spot in the Ironman World Championship in Hawaii three times. Dr. Brookner also enjoys social dancing, especially West Coast Swing and loves playing guitar.
Dr. Yelena Babayeva
Dr. Yelena Babayeva is a licensed optometrist with experience in primary care optometric services and treats and manages patients with ocular diseases. She specializes in geriatric and pediatric eye care and vision correction and also fits patients with all types of contact lenses including toric, multifocal, and gas permeable.
Dr. Babayeva received her undergraduate degree from Hunter College in Manhattan and her Doctor of Optometry Degree from the State University of New York (Suny) College of Optometry. She is a member of the New York State Optometric Association.
Daniel Polla, MD
Dr. Daniel Polla is a Board-Certified and fellowship-trained ophthalmologist who specializes in cataract and cornea surgery. He performs laser-assisted and traditional cataract surgery as well as astigmatism-correcting (toric) and multifocal lens implants, partial and full-thickness corneal transplants (DMEK, DSAEK, PK, KPro), intraocular lens complication procedures, and other corneal procedures. He received his Bachelor of Science degree from Cornell University and his medical degree from SUNY Downstate College of Medicine, where he was elected to the Alpha Omega Alpha Medical Honor society. He then completed an internship in internal medicine at Lenox Hill Hospital (Northwell Health) and an ophthalmology residency at Albert Einstein College of Medicine. Following residency training, he elected to complete additional fellowship training in cornea, external eye diseases, and refractive surgery at Manhattan Eye, Ear & Throat Hospital. Dr. Polla has published multiple peer-reviewed manuscripts, book chapters, and research abstracts. He is a member of multiple professional organizations including the American Academy of Ophthalmology. He is on staff at Jacobi Medical Center, where he teaches residents cataract and cornea surgery and New York University Medical Center in Manhattan.